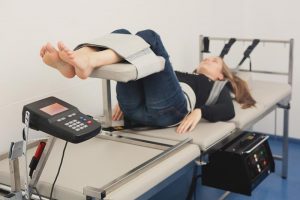 Champions don't quit. Neither do we. At The Injury Center, our world-class sports medicine and rehabilitation services are dedicated to helping you bounce back from your sports-related injuries and return to your game stronger than before.

   
Partnering with Dr. Tony Wyrwas: Your Coach in Recovery
Meet your champion in recovery. As a seasoned sports chiropractor, Dr. Tony Wyrwas brings his sports medicine and rehabilitation expertise to help you reclaim your strength and vitality. Feel the assurance of personalized, one-on-one care that empowers you to overcome your physical obstacles.
State-of-the-Art Rehabilitation Techniques: Revolutionize Your Recovery
Experience the cutting edge of recovery. Our diverse treatments cater to your unique health needs, from spinal and extremity joint manipulation to therapeutic exercises, cold laser therapy, and sports-specific training. Our high-tech facility and innovative methods offer you a future-ready roadmap to recovery.
An All-Round Care Approach
Stay assured on your road to recovery. We accept most insurance plans, including those covering sports injuries. Our commitment to your well-being stretches beyond our treatment rooms – we manage the red tape so you can concentrate on reclaiming your strength.
Jumpstart Your Healing with Sports Medicine & Rehabilitation
Your journey to full strength starts now. Break free from the constraints of pain and injury. With our team of dedicated professionals and many treatment options, we're the trusted choice for sports medicine and rehabilitation in Cleveland.
Take the First Step with The Injury Center Today
Your first move to victory. Ready to embark on your recovery journey? Connect with us at (216) 830-2225 or book an appointment online to experience our unparalleled sports medicine and rehabilitation services.