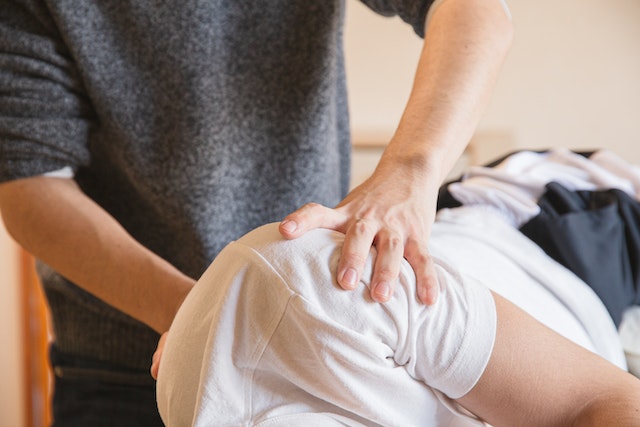 Are you struggling with persistent shoulder pain in Cleveland, OH? Look no further! At The Injury Center, our expert team is dedicated to providing exceptional shoulder pain treatment for Cleveland, OH residents. Our state-of-the-art facility and personalized care plans will help you get back into action pain-free.
Why Choose The Injury Center?
With a team led by Tony Wyrwas, DC, MS, DACBSP, DACRB, a renowned sports chiropractor specializing in sports medicine, The Injury Center is your go-to destination for shoulder pain treatment in Cleveland, OH. Our multidisciplinary team consists of an athletic trainer, a physical therapist, an exercise physiologist, and a licensed massage practitioner, all working together to provide comprehensive care tailored to your unique needs.
At The Injury Center, we are committed to using evidence-based treatments and cutting-edge technology to address the root cause of your shoulder pain. We believe in relieving your pain and preventing future issues, ensuring long-lasting results and improved quality of life.
Experience Top-Notch Shoulder Pain Treatment
Our shoulder pain treatment in Cleveland, OH, begins with a thorough evaluation of your condition, including your medical history and advanced imaging techniques if needed. We then develop a customized treatment plan to address your needs and concerns. Our treatment options include the following:
Chiropractic Adjustments
Instrument Assisted Soft Tissue Mobilization
Myofascial Release Therapy
Therapeutic Exercise
Class 4 Cold Laser
Electric Muscle Stimulation
Ultrasound Therapy
Physical Therapy
Therapeutic Massage
Whether you're dealing with a rotator cuff injury, arthritis, or recovering from surgery, our shoulder pain treatment in Cleveland, OH, is designed to help you regain mobility, reduce pain, and prevent future injuries.
Contact Us to Get the Relief You Deserve
Don't let shoulder pain hold you back any longer. Experience the difference our personalized, evidence-based approach can make in your life. If you're ready to discover the best shoulder pain treatment in Cleveland, OH, contact The Injury Center today at (216) 830-2225 or schedule an appointment online. Your journey to a pain-free life starts here!