Are you struggling with sciatica pain in Cleveland, Ohio? The Injury Center, LLC can help you manage your symptoms and return to your daily routine. Our experienced chiropractor, Tony Wyrwas, DC, MS, DACBSP, DACRB, specializes in evidence-based treatments that offer long-lasting noninvasive solutions. During an in-depth evaluation, Dr. Wyrwas will identify the root cause of your pain and develop a customized treatment plan. We aim to correct the structural problems causing your sciatica and reduce your risk of future nerve problems.
What is Sciatica?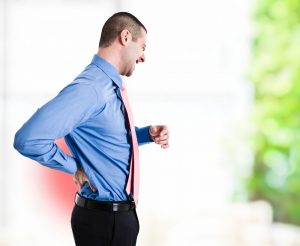 Sciatica is a common condition that can occur in people of all ages. It is caused by pressure on nerves at the base of the spine due to swelling, bulging, or slipping of discs in the spinal column. Sciatica pain can be debilitating and may keep you from school or work. Symptoms can include radiating leg pain, weakness, numbness, or a pins and needles sensation. If left untreated, sciatica can worsen rapidly.
How We Can Help
At The Injury Center, LLC, we offer chiropractic treatments to relieve pressure on the affected nerve and reduce pain throughout your back and legs. Our treatments aim to restore proper spinal alignment and improve muscle function and flexibility. We may also suggest advanced treatment techniques such as spinal manipulation, rehabilitative exercises, cold laser therapy, or electric muscle stimulation to help heal your body without invasive surgery.
Contact Us Today!
Don't let sciatica pain hold you back. Let The Injury Center, LLC help you explore sciatica treatment options serving Cleveland, OH, and the surrounding areas. Call us today at (216) 830-2225 or schedule an appointment online to start your journey toward a pain-free life.